Ok Come Visit Me!
Over at the Naughty & Spice blog today. I'm talking about T&A. Yeah, you read right, T&A...

Naughty & Spice!
Yay it's here!





I've joined a new group blog and our first post is up today! Check out what Shelli Stevens has to say about romance (click the banner to go straight to the blog).

I'm a Tease...

Something new is coming - something fun and naughty and spicy. I'm a part of it and I can't wait to tell you about it but...not yet. It's a secret.

Though it won't be a secret for long.

Hee hee hee.

I'm Flirtin' It Up
Over at the Word Flirts today. Talking about goals and stuff.

Check it out...

New Cover!
Check out the hot cover for my new book Covet, coming in June from ...Amber Quill Press ~ Amber Heat.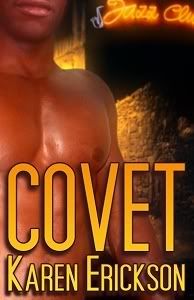 Jenny is used to getting what she wants but the one thing she covets the most is the seemingly unattainable Tyrone Holt.

A chance meeting between them leads to several sizzling encounters they both can't forget. But neither of them "do" relationships. Will they make an exception to their own rules?

Thanks for the well wishes yet again - I'm feeling a ton better. Let's hope we have this house sickness beat!

Is There Something in the Air?
That keeps making me sick? I swear, I've never been so consistently sick in my life! Just when I was getting better I got kicked in the ass again Thursday with a nice (not) stomach bug that my daughter had last week. I felt like I had to puke all day. Not a pleasant feeling.

So I slept. And slept and slept and slept. Did I mention that my husband was at work so I had the kids all by myself? Now daughter went to school for a few hours so youngest son and I took a little nappy. Then that afternoon daughter and I took a little nappy while youngest son played and watched TV.

Sigh...I feel better today. Almost but not quite 100%. I'm just sick of being sick. I'm sick of talking about being sick. I want to feel better, damn it!

Okay enough complaining. I hope everyone has a fab weekend!



Target Here We Come!
We're tired of being in this house - we haven't gone anywhere in a week! So me and the kids are making a break for Target. I haven't been there since before I left for Houston - almost a month! I'm having Target withdrawals!

The kids are begging for McDonald's for lunch - blech. We'll see.

Happy Monday to all!


Happy Mother's Day!
Wanted to thank everyone for the well wishes. We finally all feel relatively normal - being sick is a pain in the ass! Especially when we all just pass it back and forth to each other.

I wanted to wish all of the mothers out there Happy Mother's Day! Doing anything special? I'm not. I wish I was. Oh, well. At least I don't have to cook dinner.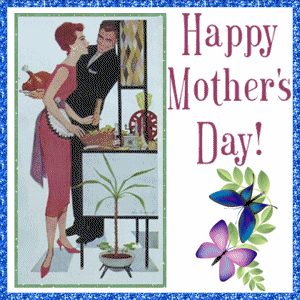 Check me Out Over at the...
...Word Flirts today. I'm finally doing that thing that everyone tagged me to do. Sorry it took me so long. We've been miserable and sick at my house all week! Yeah, you don't wanna be me, trust me.



I'd rather be out having a couple of drinks like these chicks than hang out here at my house!

Second Chances Now Available

My book Second Chances is now available at Cobblestone Press.

Widow Abby McKay is ready to make a change in her life. Eric Walsh needs to get healthy or he won't be around to even live his life. When they meet, the attraction is undeniable. But one careless night will change their lives forever…

Back from Houston
So yeah, I'm back and I believe I feel fully recovered. What a crazy time! I met some wonderful people, had more than a few good drinks and saw some crazy costumes! RT is definitely an experience, lemme tell ya.

I stole these pics from other people - some of my favorites. I took a few myself but I still need to load them onto the laptop! I'm so lame.



R.G. Alexander, me and Eden Bradley



Kate Douglas, Lena Austin, R.G., Feisty and me



In bed with Eden Bradley. Aren't you jealous? You should be!



Me and Feist as fairies. We're cute. She did my hair.



Eden Bradley, Kristen Painter and Feisty all about to feed on me. A bunch of Diva Vamps! Scary!



R.G., Jax Crane, Eden, Feisty and me at the Moulin Rogue night. I now have these pics out of order. This was the first night's party. My bad.