Check out the hot cover for my new book Covet, coming in June from ...Amber Quill Press ~ Amber Heat.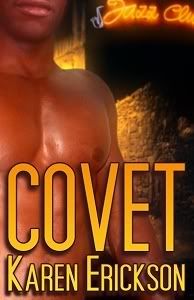 Jenny is used to getting what she wants but the one thing she covets the most is the seemingly unattainable Tyrone Holt.

A chance meeting between them leads to several sizzling encounters they both can't forget. But neither of them "do" relationships. Will they make an exception to their own rules?

Thanks for the well wishes yet again - I'm feeling a ton better. Let's hope we have this house sickness beat!