Well I pretty much blew off the entire month of April didn't I? I don't even have an excuse - I've been busy but doing what? Well, the last few days it's been busy in preparation for my trip to the Romantic Times Convention but other than that, I have no idea what's been keeping me busy. Not like I've been writing much (insert crying face here).

So I wanted to wish everyone bon voyage. If you're going to Houston, I hope to see you there! If you're not, I wish you were. I'm giving away a goody bag of some items I receive at RT to one lucky member of my newsletter. If you're not a member, what are you waiting for! Scroll down and you'll see the little box to enter your email address in. If you don't want to do it that way, send me an email with "Newsletter" in the subject line to karen @ karenwritesromance.com (minus spaces).





Wonder if I'll see any cowboys while I'm there?


Over at the Word Flirts today. I'm talking about staying original...

The pic is just for some weekend inspiration. Hee hee hee.


Did everyone have a nice Easter? Ours was wonderful - we had great weather, we spent all of our time outside (which kept the house clean - yay!) and the kids had a blast. I'm sharing pics of my youngest munchkins on the Easter egg hunt. There were a lot of eggs to be found - it was like a blood bath fighting over them!



My life is hectic, trying to get my house in order, trying to get everything together before I go to the Romantic Times Convention in Houston. I'm so excited - but so overwhelmed! I need to make lists, lots of lists...

Wednesday, April 04, 2007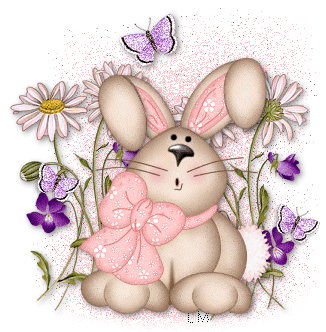 The kids are home, the parentals are visiting, I'm on vacation! I hope everyone has a great week and hope you're able to enjoy some beautiful spring weather!
So...I was a crazy mama treking her children all over Saturday and Sunday. I live in a "mountain community," which translates to, "neighbors who live far far away." My daughter had a birthday party to attend to so I drove her over to her friend's house Saturday afternoon.

After driving for almost thirty (!!) minutes we finally got there. Man! Then I went grocery shopping, turned around and went back to get her. Talk about a drive.

Then Sunday I went down into Fresno to see my friend's new house. Beautiful. Great neighborhood. Kids had a good time playing with her kids, though all four of them were whiny. Gotta love the two to four age group, huh?

Anyway, looking around her neighborhood, the proximity to everything made me wish for a moment that I lived in the city. In a nice neighborhood where it takes me five minutes to get to Starbucks, ten minutes to get to Target, etc. Where the kids could walk to school. Where they could walk to their friend's house to play (versus a thirt minute drive!).

But then I saw the neighbor's kid peeking through a hole in the fence spying on us, and the dog yapping in the other neighbor's yard. How we had to talk quietly so no one could hear us if we were talking about said neighbor, and how we had to shush the kids when they got too loud.

At my house you can talk loudly about anyone you want, they're not gonna hear you. And my kids can whoop and holler all day long, no one is going to get mad. Well, maybe except for me. Ha ha.

So I guess I'm not ready for city living. Yet.