Saturday, November 11, 2006
I haven't written on my NaNo project for...TWO DAYS!! And I DON'T CARE!!

What kind of attitude is that, you ask? Well, I've been working extra hard on the novella - the other project I've been working on. The one that has an ACTUAL deadline. Yeah, that one.

Sheesh, why did I decide to do NaNo? Maybe because I'm a glutton for punishment? That has to be it!

Anywho, I'm banning any NaNo work this weekend and I SWEAR I'm going to finish the novella.

Can I get a hell to the yes?

Here's a pic to enjoy for the weekend. Too funny!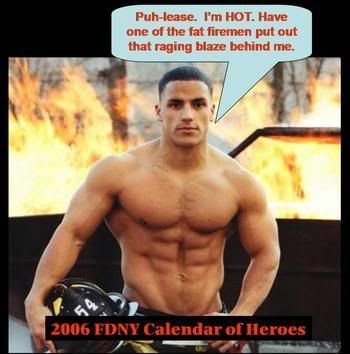 p.s. - Yes Robin, the Bean pic is the one in his underwear. Photobucket banned it! Mr. Bean in his tighty whiteys? Come on!!