Halloween is almost here - hurray!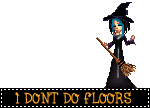 So I'm going to have a contest for my blog readers. Just leave me a comment (one per day please) today through Friday and you'll be entered to win a special Halloween goodie pumpkin. Yeah, a pumpkin basket filled with fall fun stuff. Yay!

I'll announce the winner on Saturday, October 28th. Spooky!!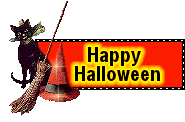 And then there's this...

I'm celebrating the release of Haunted Dreams with a contest!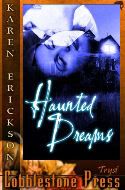 Here's how it works:

~~ Buy Haunted Dreams on Halloween (when it's released!) at Cobblestone Press

~~ Send me a copy of the receipt (take out any info you don't want me to know - just copy and paste at least the part where it shows you purchased my book and the price, or forward the email)

~~ Send the receipt to karen @ karenwritesromance.com (minus spaces)

~~ You'll be entered to win a $15 gift card to Bath & Body Works! Buy yourself an early Christmas present.

You must send me the receipt by November 1st! And the purchase date must be October 31st to be entered!

It's as simple as that! I will draw the winner on November 2nd and announce it on my website.