Wednesday, October 11, 2006
...is one of my favorite holidays. Love it. And I'm seriously feeling the Halloween spirit this year, partly for my two youngest (my daughter is just as in to it as I am) and partly because -

My book Haunted Dreams comes out on Halloween!!





I'm going to have some wicked fun contests for the release of this book - I have a few brewing right now and I'll be making an announcement soon. I just thought I'd start promoting it now cos I'm proud of this baby - my first attempt at a paranormal! Spooky ghosts, a haunted house and hot sex! Whoo hoo!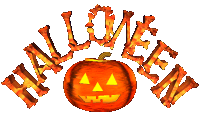 Are you scared yet?