This is Jeremy Bloom. He's a skier and was on our Olympic team. I have no idea if he medaled or not - all I know is that I was looking for a photo of a hot guy and found him.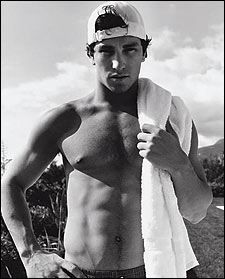 He's damn cute.

I don't know if my eyes will ever be the same again after I did my search for hot man pics. Porn sites galore on my list! And if they didn't say porn in their description and I clicked the link, it would end up to be porn! Aahh!

Good thing no children were around.